6 Must-See Outdoor Spots in California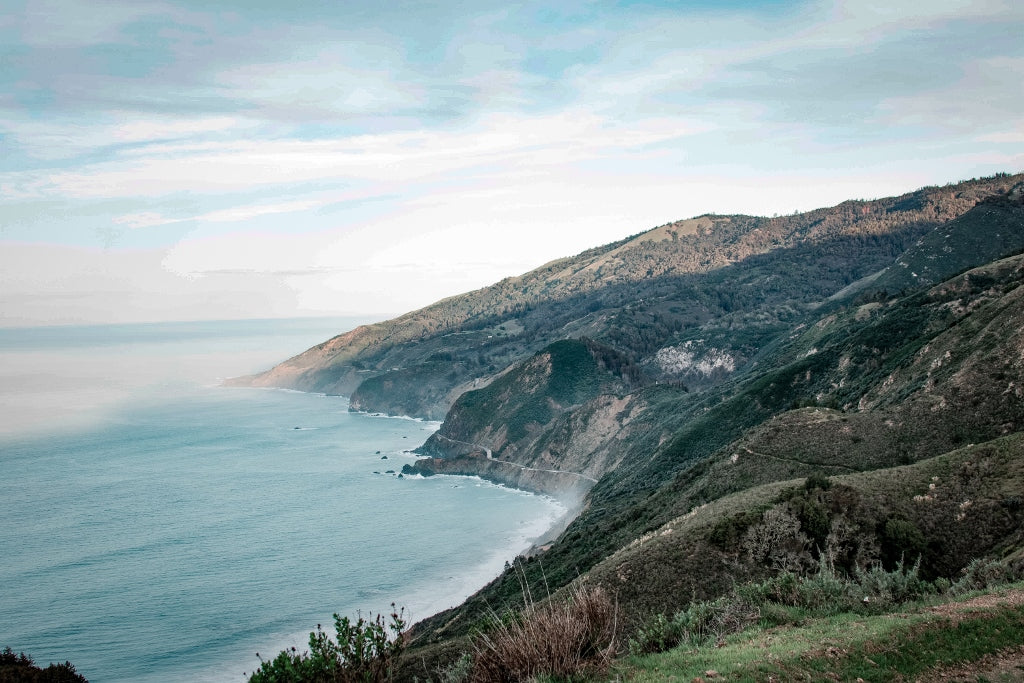 Feeling a little footloose? Kilimanjaro Gear expert Connor describes the ultimate Cali road trip to six incredible outdoor destinations. 
Ahhh California – a land filled with booming cities, endless traffic, and crowded spaces.
Sounds fantastic right?
Actually, there is a lot more to California than people realize. If you are willing to take a few turns off the well-traveled road, you can easily find yourself alone in surreal and epic landscapes.
I cover some of the better-known destinations in this post. Some are so famous that they can be quite crowded in high season and on weekends and holidays. California is a big state though, and the parks and spots covered here are big too. So with a little patience and planning, you can find some solitude anywhere you go.
And if free time isn't an issue, consider putting these all together in one road trip. About 2,000 miles start to finish, it'll be as colossal and epic as the state itself!
1. Joshua Tree National Park 
If you like rock climbing, scrambling over car-sized boulders, playing the guitar by a fire, and the stark beauty of the high desert, Joshua Tree is the place for you.
With stunning rock formations, numerous of the namesake Joshua Trees, plenty of hiking, and a stunning night sky, you won't be disappointed. The busy times are during spring and fall since temperatures are relatively moderate. If you want the place to yourself, you won't find too many people here in the middle of summer. There's a reason for that, chiefly 110 degree daytime temperatures.
(Pro Tip: If you can visit on a weekday, try and snag one of the 124 campsites at Jumbo Rocks. Every campsite is surrounded by huge boulders for ultimate privacy and cool factor.)
Find more info on Joshua Tree National Park here.
2. Death Valley National Park 
Our next stop is Death Valley National Park; the hottest, driest, and lowest National Park. Much more barren than Joshua Tree in my opinion, with vast, open spaces that make you feel incredibly small.
Some of the most popular spots to visit are the Bad Water Basin, Artist's Drive, Dante's View, and the Mesquite Flat Sand Dunes. I recommend going during the winter or spring for cooler temperatures and blooming flowers.
Avoid the middle of summer however as one of the hottest temperatures on earth was recorded here at 134 degrees Fahrenheit.
Find more info on Death Valley National Park here.
3. Lake Tahoe
Our next stop moves away from the deserts and up into the mountainous regions of Northern California. Lake Tahoe is a tourist destination year round.
Fishing, mountain biking, camping, and boating are available during the summer, and skiing, snowshoeing, and sledding take over in winter months.
Some popular destinations are Emerald Bay State Park and the Heavenly gondola ride that offers and expansive view of the entire lake.
With epic solitude only a few miles away from a fun, ski town (complete with casinos), Tahoe has something for everyone to enjoy.
Find more information on Lake Tahoe here.
4. Redwood National Forest
Moving even further north, we reach the Redwood National Forest. The Redwoods is an absolutely stunning place full of towering trees that cool and shade much of the ground below. 
The trees create an amazing canopy, with beams of golden sunshine slipping through on sunny days, and quiet drops of rain during the not-so-sunny days.
Camping, bike riding, kayaking, scenic drives, and backpacking reign in this coastal wonderland and the best part is, no matter what activity you choose, you will be surrounded by astounding beauty.
Find more information on Redwood National Park here.
5. Yosemite National Park 
One of the most popular National Parks in the country, Yosemite is home to all things majestic. From towering granite walls, to epic waterfalls; no matter what you came to Yosemite for, you won't be disappointed.
Some of the most popular attractions in the park are Glacier Point, Tunnel View, Tuolumne Meadows, Yosemite Valley, Hiking Half Dome, and Yosemite Falls.
However, since it is a popular tourist destination be prepared for crowds during major holidays. To avoid the crowds, try to go during the winter and during the week, you may find the most popular locations completely empty.
Find more information on Yosemite National Park here.
6. Big Sur
Our last stop on our California trip is Big Sur. Big Sur is an amazing coastal sanctuary complete with amazing scenery for kayaking, surfing, camping, hiking, and spearfishing. No matter what time of the year you decide to go, Big Sur is a special place.
I personally recommend springtime, as the coastline will be lush, green, and blooming with flowers. Some of the main attractions in Big Sur are McWay Falls, Bixby Bridge, and Pfeiffer Beach.
(Pro Tip: A section of the Pacific Coast Highway is closed in the Big Sur area. You can still access all the attractions, but some are reachable only by driving south to North, while others require driving down from the North. Check this website for updates.)
Find more information on Big Sur here.
Well, there you have it! California is a vast landscape full of many different environments. Whether you're a desert, forest, ocean, or mountain person, California has it all; and this trip will give you a piece of each.
Our state motto is 'Eureka!". So go discover your own treasure and let us know what you find out there!
Get ready for your trip - shop for Kilimanjaro Gear!